The Comment Period on Exxon's Industrial Wastewater and Stormwater Permit will end at the close of the meeting on Monday evening, December 11th. If you cannot attend, you can drop off your written comments. You can also submit them on line at the TCEQ website as long as you do so by this evening.
There are individuals who could ask for a Contested Case Hearing if you believe you live close enough to the outfalls and you would be adversely affected in a way that the general public is not. Exxon's application included a list of adjacent landowners within one mile of the outfalls. They include properties along County Roads 1612 and 2986, and properties on Black Welder St. in Gregory.
Do you need a lawyer to ask for a contested case hearing? Ultimately, you may need one. We would never tell you not to see a lawyer. But, you can ask for a contested case by simply writing a letter, hand delivering it Monday or filing it online. The rules require the letter to contain the following: 1) your name, address and phone number; 2) Gulf Coast Growth Ventures name (not Exxon/SABIC) and their Permit No.WQ0005228000; 3) the location of your property or activity and the distance from the facility or outfalls; 4) a specific description of how you are adversely affected as opposed to the general public; 5) a list of your concerns and issues you have with GCGV, including any comments you may have made previously; and 6) a specific statement "I/we request a contested case hearing".
What happens then? Exxon will file a response with TCEQ and TCEQ will ultimately decide where it goes from there. Oftentimes, the industry will negotiate a resolution with you.
Properties can be affected by the grease, oil, odors, polyethylene pellets and other contaminants flowing from these outfalls and down open drainage ditches. Are the drainage ditches capable of handling the flow? Ultimately you have to decide how you are affected. Interestingly, Northshore Country Club is not on the list but these contaminants in Green Lake can potentially affect their watering operations.
See you tonight.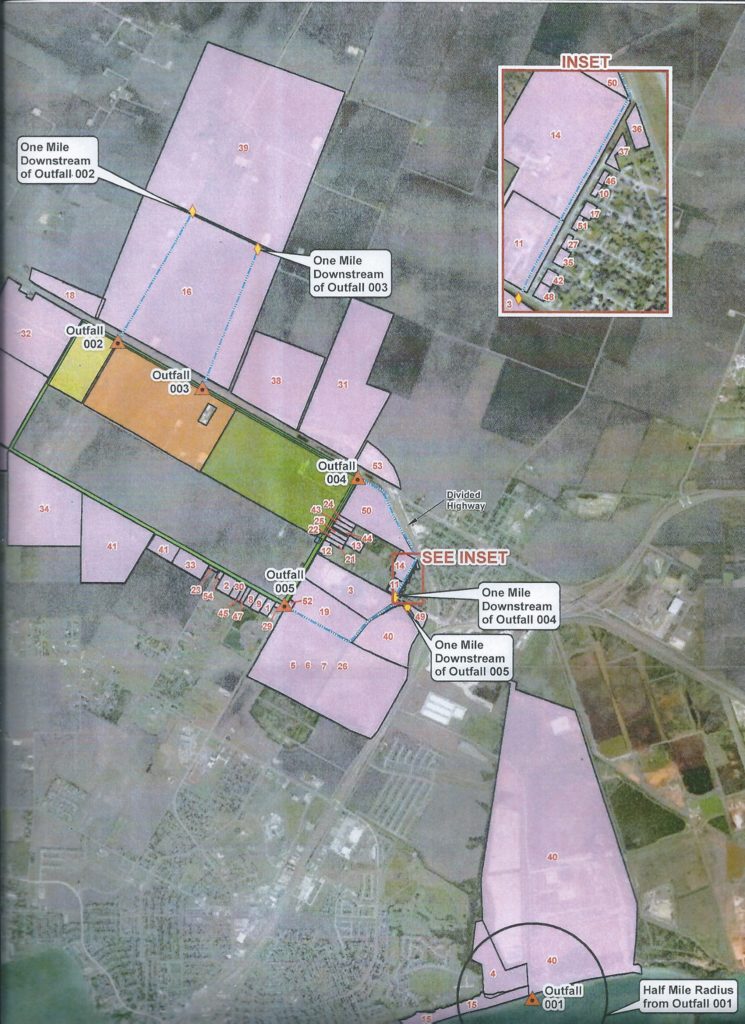 TCEQ Public Meeting: EXXON/SABIC Industrial Wastewater Permit