TCEQ Public Meeting: EXXON/SABIC Industrial Wastewater Permit
December 11, 2017 @ 7:00 pm

-

10:00 pm
The TCEQ has scheduled a Public Meeting on Exxon's permit to discharge industrial wastewater and stormwater into Coprus Christi Bay and Copano Bay/Port Bay/Mission Bay via pipe and open drainage ditches.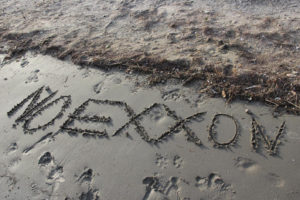 THE MEETING IS SCHEDULED TO COMMENCE AT 7 PM ON DECEMBER 11 AND WILL BE HELD AT STEPHEN F. AUSTIN ELEMENTARY SCHOOL IN GREGORY. 
The meeting will begin with an Informal Discussion Period during which citizens can direct questions to Exxon/SABIC and TCEQ staff. After the discussion period, citizens can make formal comments for the record.

Exxon cannot build the facility unless they 1) receive an air quality permit, and 2) obtain a permit to discharge the industrial wastewater into the bays. Please share notice of this meeting with all who have an interest in the water quality of our bays and estuaries.
As a reminder, Exxon will require 20 Million gallons of water per day to operate, or 7.3 Billion gallons each year. After this water passes through their processes, they will discharge 9 Million gallons of water each day, or 3.3 Billion gallons each year. Stormwater runoff from approximately 1.5 square miles of concrete will flow to the bays.
You can read the notice from TCEQ below.